Banquet Room Rental
The East Alabama Board of REALTORS® Banquet Room & Kitchen are available to reserve for events and meetings. Please call the EABOR office for the most up to date calendar (334) 297-1740.
Banquet Room Rental Fees
Security Deposit $300 (Refundable)
4 Hour Minimum $600
Each Additional Hour $100/HR
Each Additional Hour After Midnight $150/HR*
Review the Important Information below for Booking Details
Banquet Room Includes
Banquet Room
Small Stage
Projector Screens
Dance Floor
Full Kitchen
Bathrooms
Tables & Chairs for 150
4-8' Long Tables
Steam Table for Catering
*Banquet room closes at midnight unless scheduled for after hours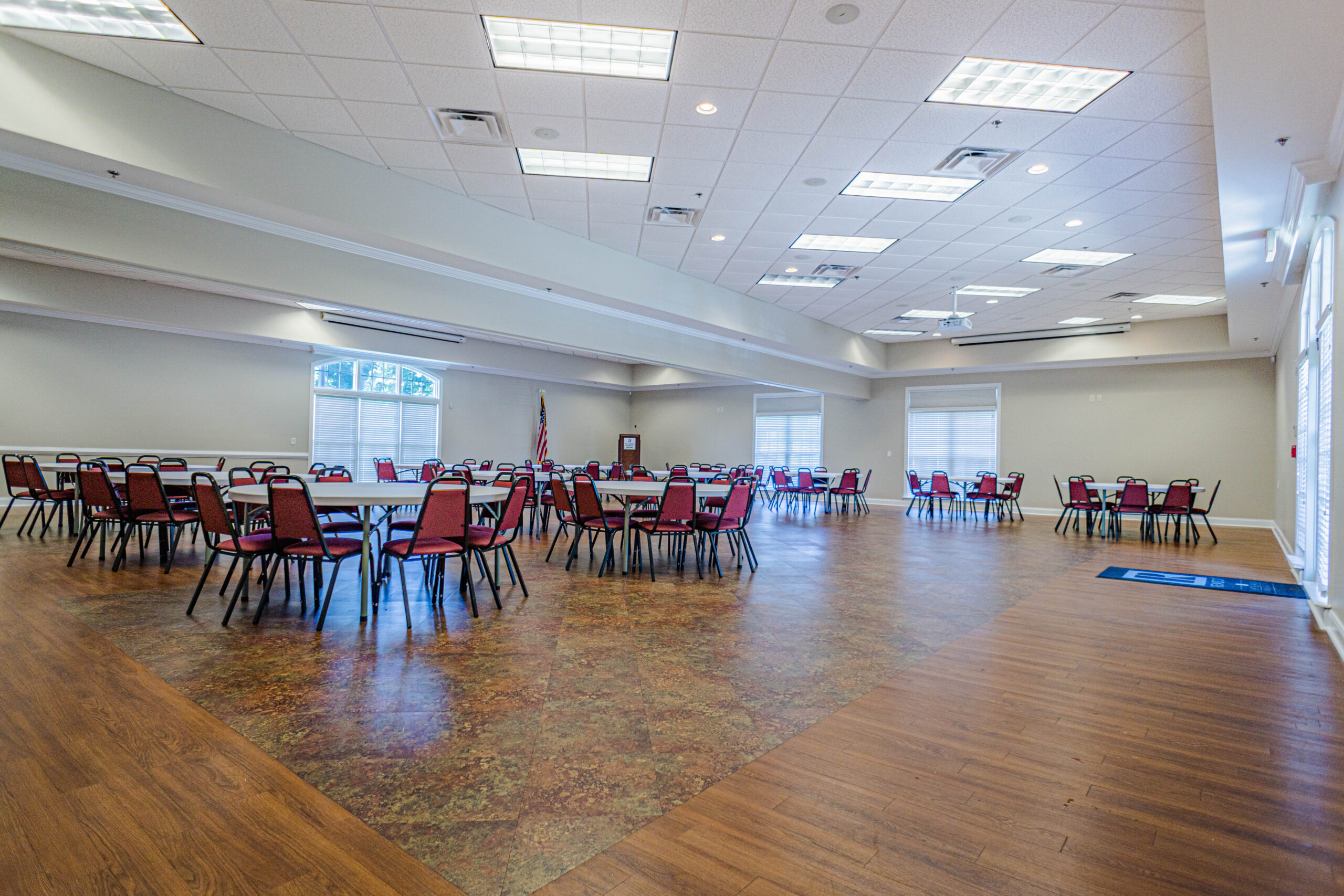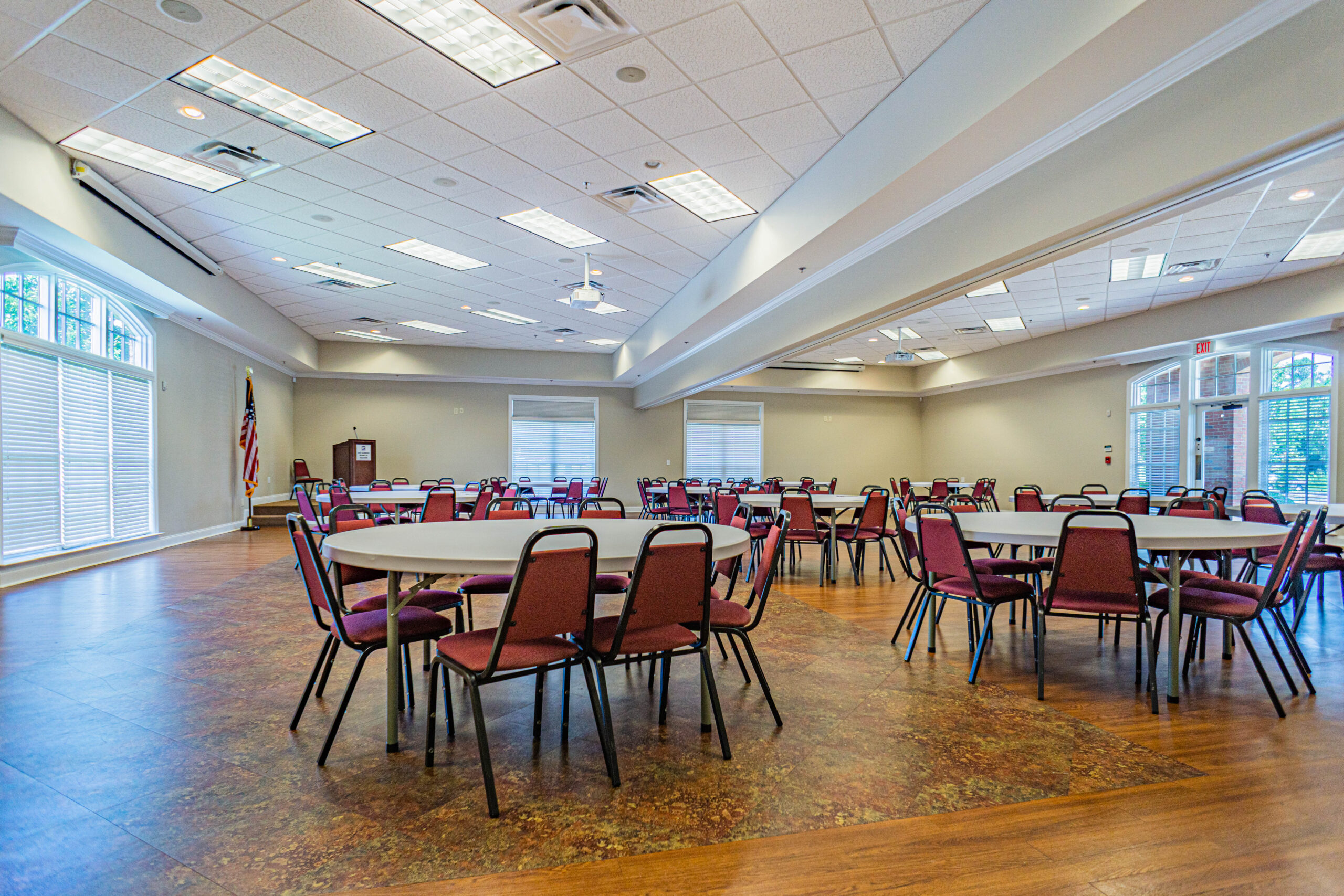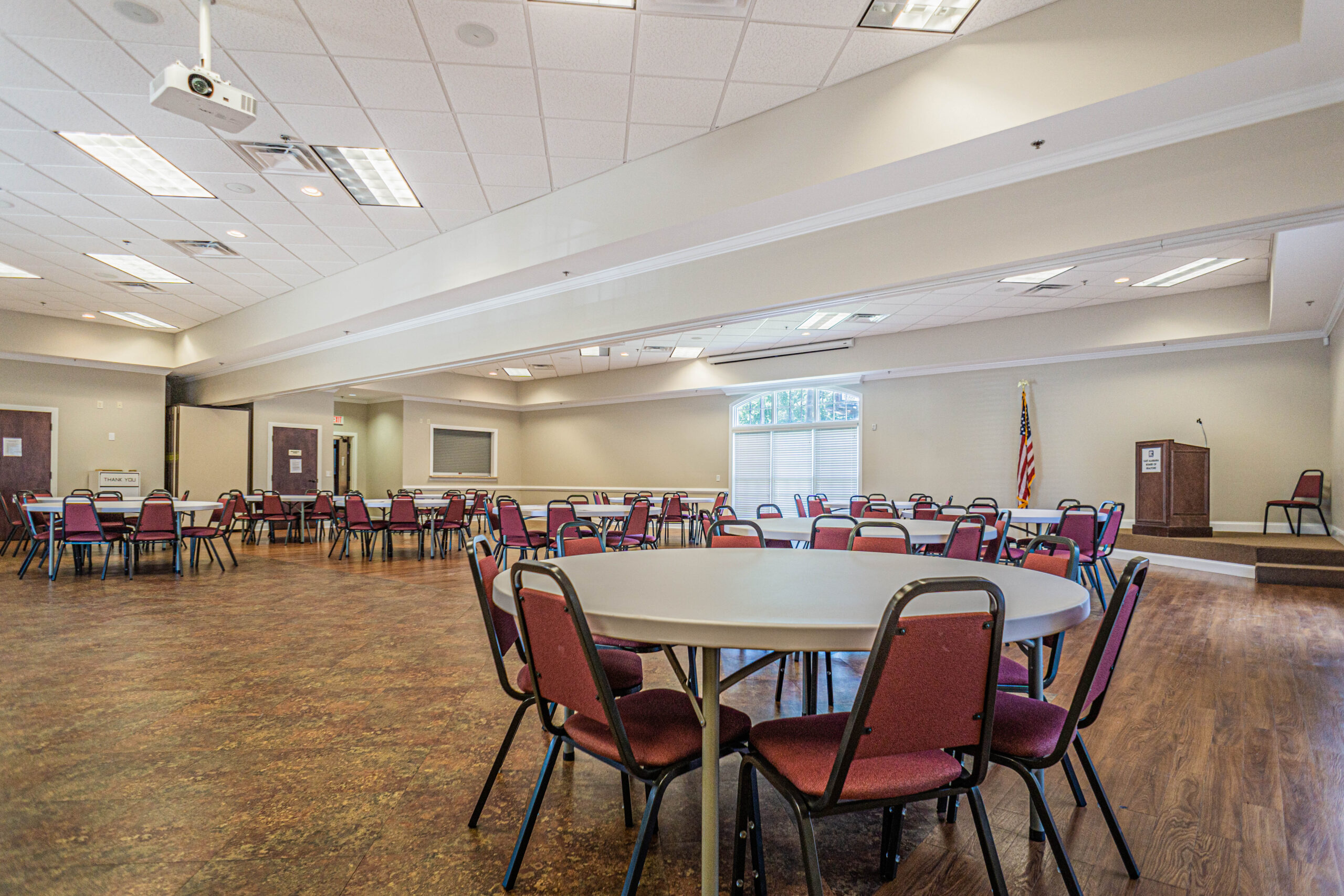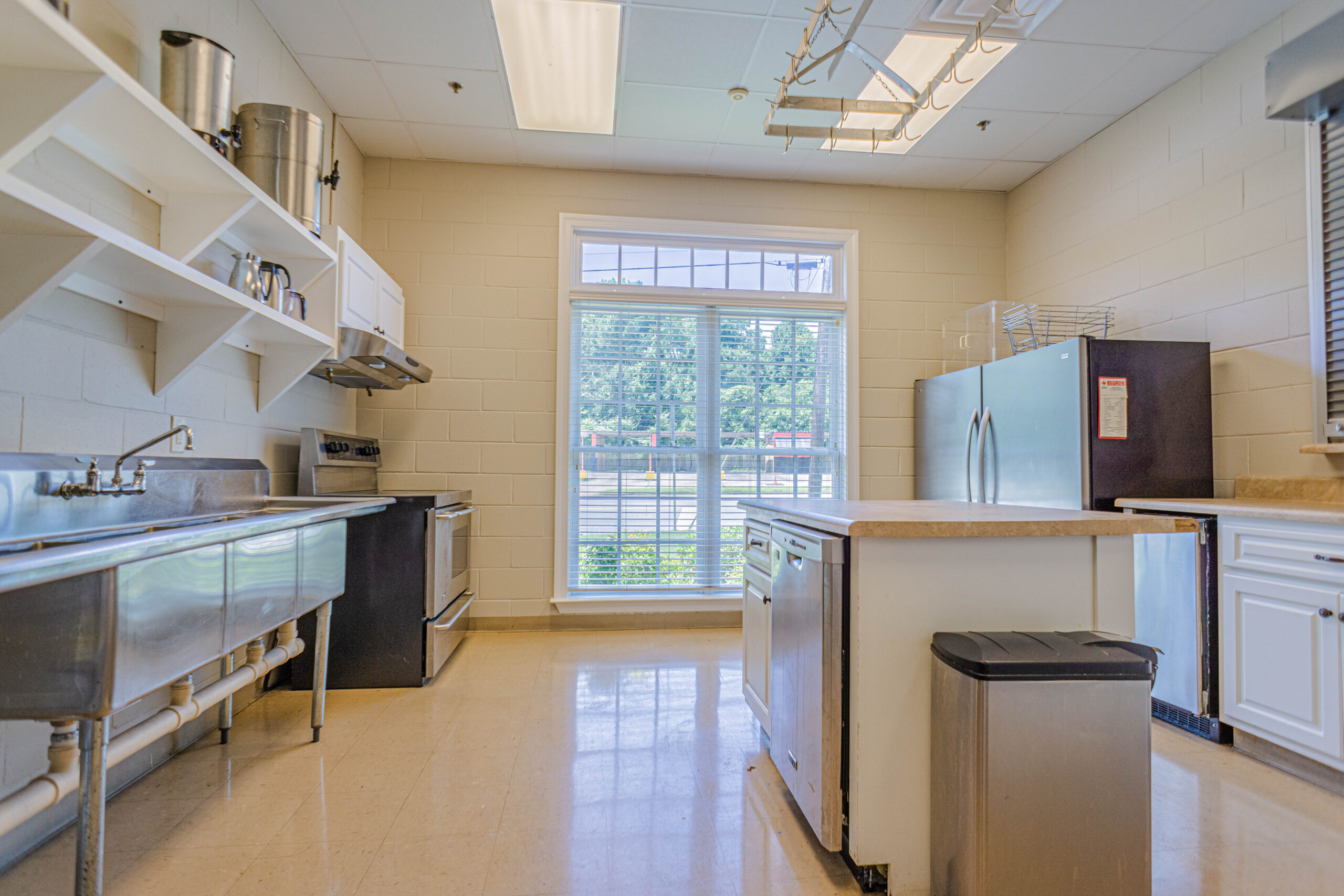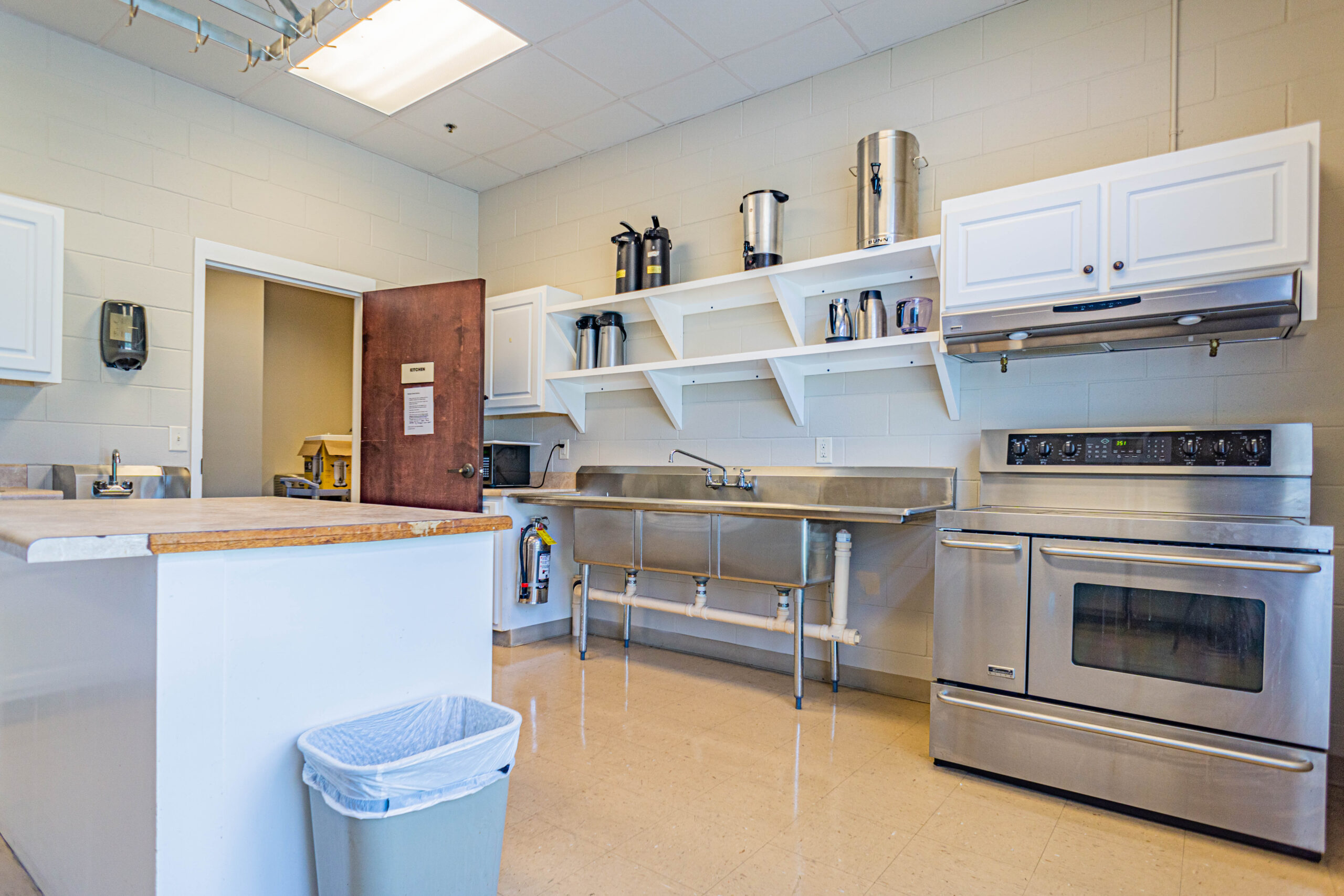 Important Information
Must sign contract, pay $300 security deposit and 1/2 room rental fee to reserve room.
Remainder of fees must be paid the Wednesday before the event.
Full refund if cancelled more than 30 days before event date. If less than 30 days prior to event, only deposit will be refunded.
You set-up and break-down. No staff will be available to assist.
You must remove all decorations, and bag trash.
Leave room with 12 tables and 8 chairs at each table. Stack chairs on top of table.
NO glitter, gum, sticky candy, confetti, candles, tape or anything nailed to the walls.
Penalties
Time exceeds contract time: $150/HR
Time exceeds contract time past midnight: $200/HR